I got piccies of my zo-bear. Zoe, i mean. hehe

LOL. i cropped myself out. not a good shot of me.



the ones behind the cut aren't that great. 'cause the camera i had was cheap :(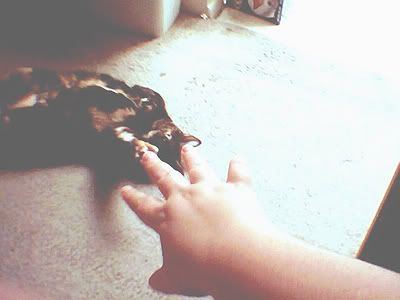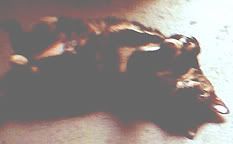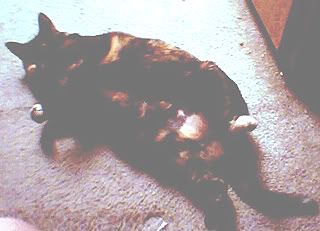 she loves to roll on her back..bein' cute an' all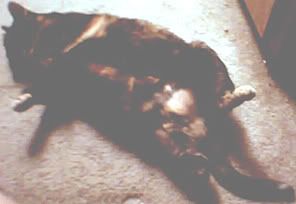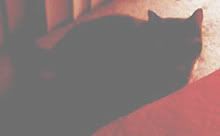 She's a doll. :) my little fat baby. more of her to love.



Here are two cats I had a few years ago. We had to give them away. :( I was heartbroken.
Cuddles is the little black kitten, and Tony is the black/white cat.