I made some more brushes from dingbat fonts. This time it's from Absinth Flourishes. :D No need to credit since it's from a font. ENJOY!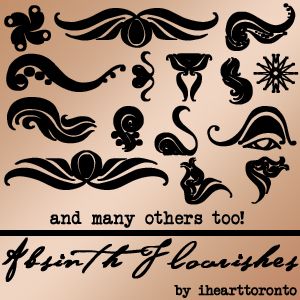 http://www.deviantart.com/deviation/26981106/
.zip pack includes both .abr and IP/s this time.
oh yeah, these aren't sized for icons. They look better this way. So, if you want them for icons, just resize them or whatever. ok? ok!
[
mood
|
pleased]
[
music
| Cinderella Man..Hope of the Irish]