I thought I would make another texture set. Something different..something pretty. So I fiddled around in PhotoShop, messing with brushes, colors and the history brush..and came up with something pretty cool. At least I think they are. I got 15 groovy psychedelic textures here. Not sure if they're good with blending, made for bases mostly..but whatever floats your boat.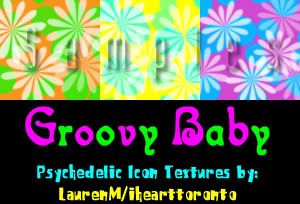 http://www.deviantart.com/deviation/25473952/

Anyways, usual rules:
*PLEASE comment even if not taking
*PLEASE credit me
*ENJOY!