I'm gonna TOTALLY give up *for now* on trying to make a cool S1 generator (with overrides) layout and just stick with small tweeks in S2 Variable Flow and whatnot. So, i'm changing the one I got and giving the one i had up for 'adoption'. lol.
The one below here is of the HP4 professors at the Yule Ball. It's for either free or paid accounts..so there's no limitations. You don't need codes either. Just simple instructions. AND you NEED a place to put the header pic. DO NOT HOTLINK TO MINE!
Preview:
http://www.livejournal.com/users/laurenm
liiiiike it?
Host this image on your own site..PLEASE!: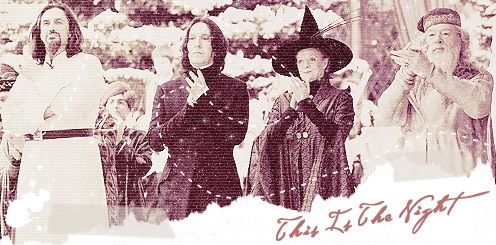 Now, to fix this up. I'm using the S2 style "Variable Flow". Now, when you go to "Edit Customizations" use these settings:
***change these only***
COLORS:
Page Background Color: 825528
Color of the line separating the entry area from the background: FEEADC
Background color of main content area: 9d7d32
Main text color: ffa200
Color of visited links: eeeeee
Color of links once clicked on: ececeb
Journal title color: ffffff
LAYOUT:
Page left margin size: medium
Page right margin size: medium
Page top margin size: massive (CHANGE IF SPACE BETWEEN IMAGE AND MAIN CONTENT IS TOO LARGE)
Page bottom margin size: tiny
Position of links to other journal views: center
Position of journal title: center
Position of comment links: center
PRESENTATION:
Preferred Font: PUT WHATEVER YOU LIKE! MAKE SURE IT IS A TYPEWRITER LOOKING FONT..IT LOOKS BEST!! I used "Ribbon
Happy"
Size of text: tiny
Page Background Image URL: PUT YOUR OWN URL DO NOT HOTLINK TO MINE!!
Page Background Image Display Options: fixed, no repeat
Page Background Position: top, centered horizontally
Show own userpics: yes
OPTIONS:
Number of journal entries to show on recent entry page: 100
Number of journal entries to show on friends page: 100
If you have any questions, let me know. and i'll do my best to answer them.
ENJOY!
No credit required, except the header image. ;)
[
mood
|
worried]
[
music
| Narnia OST - Evacuating London]